The future depends on what we do today
Our commitment as corporate citizens is to work towards a sustainable future during our normal course of business. So, when you join AtkinsRéalis in the UK and Europe, you'll be helping to make a tangible impact on the world.
We're in a privileged position to deliver what's right for people and the environment. Through our leadership position, we're continuing to improve our environmental performance, while enabling others to do the same. Here are the ways you'll be joining us to make a difference:
Inspiring the next generation of engineers
Our UK employees are tackling our industry's skills shortage by getting children and young adults excited about STEM careers. Initiatives have included creating dedicated, interactive destinations such as our STEM Lab and Puzzle Rooms, and producing 'Engine Ears,' our STEM engagement film (below). Our teams have also designed special activity kits to empower teachers, and sponsored high profile events, such as the Royal Academy of Engineering awards in London.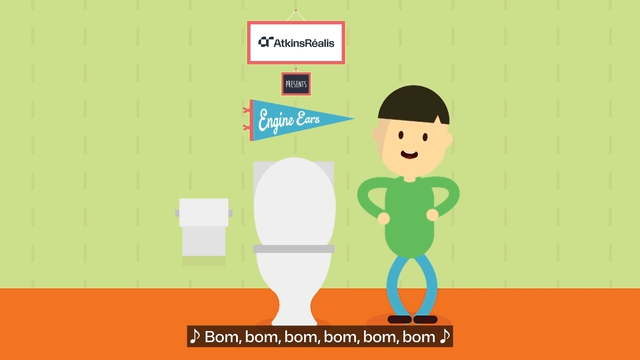 Sustainability knowledge and skills
Join us, and you'll be supported by everyone around you to be the best you can be. You'll learn from our AtkinsRéalis Fellows, inspiring individuals who are building up our next generation of leaders. Opportunities include regular webinars, where you can absorb their deep technical expertise, ideas and insights. If you join as one of our designers, you'll participate in our Design for Life training, which will help you to master good practice and hone your knowledge and capabilities.
Investing in our communities
You'll be exposed to new and meaningful opportunities to work with communities, uplifting their social, environmental and economic wellbeing. In the UK, we have a formal programme where volunteers can use their skills to work with relief organizations such as Engineers Without Borders and RedR. Through RedR, colleagues have been seconded to disaster areas, providing technical support to restore anything from schools to water supplies.
Healthy, safe and secure workplaces
When you work for AtkinsRéalis in the UK and Europe, we want you to thrive physically, mentally and socially. As part of our leadership approach to industry safety, we're involved in Consultants' Health and Safety Forums. We're proud of our UK business for being awarded the RoSPA Gold Medal (7 consecutive Golds) for Health and Safety.
Join an employer of choice
As part of our team, you'll be valued and welcomed to get involved. We value the different perspectives our people bring and recognize everyone for their contributions. We'll give you equal opportunities at every stage from recruitment, to development, recognition and reward. We are always proud to make a difference to our employees – from supporting National Women in Engineering Day, to being one of The Times Top 100 Graduate Employers, to improving mental health awareness, and championing training and employment of apprentices.