We're not all the Same.

And that's our greatest strength.



screen reader title
Like our geographical footprint here in the US, our work is all about diversity.
Equality, diversity, and inclusion in the US
We solve some of the most complex engineering problems that the US faces today - applying innovative thinking, pioneering technologies, and outstanding projects to create the best outcome for clients and society, every single time. And this is all made possible by the people who make up AtkinsRéalis .
In the US, we're fulfilling clients' visions, delivering projects like the New Orleans Airport, currently under construction, the recently completed Project Neon in Las Vegas and our recent selection to deliver housing and community recovery services to Puerto Rico, still recovering from hurricanes Irma and Maria in 2017.
PUTTING ED&I AT THE
HEART OF US
So we're on a journey to put these principles at the heart of our culture and day-to-day work. It's a journey led by all of us – supporting each other to create a more equal, diverse and inclusive place to thrive.

To help us get there faster, we're aligned to the organization's global ED&I program – Different makes a difference. What's more, the US region also has its own tailored action plans to deliver on the issues that matter most to our people here.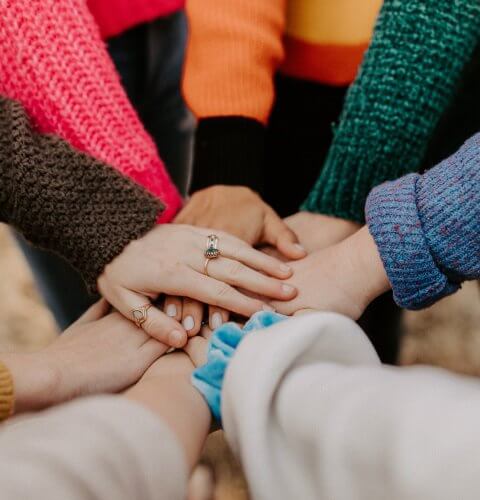 Quote

When we combine our differences, we truly make a difference. So our commitment is to create and maintain an inclusive culture where everyone belongs, can be their true self and can reach their full potential.
WEAVING ED&I INTO
EVERYTHING WE DO
Join us in the US and you join over 4,000 employees from a multitude of different cultures and backgrounds. Our goal is to make sure that every single person feels included, valued and has an equal voice. We aim to provide a supportive environment and be sensitive to individual needs and ambitions. We weave ED&I into all of our working practices and projects and its central to our culture.
You won't just experience these values inside the business. You'll also inspire the world around you – through more inclusive, accessible and sustainable design.



REMOVING BARRIERS SO
WE CAN ALL THRIVE
screen reader title
Change can only be driven by the right leaders – trusted, inclusive people who make us feel safe and valued.
This means removing barriers to progression and opportunity wherever we find them. It means further diversifying our hiring to include all under-represented groups and increasing representation of these groups at all levels throughout the US, especially in leadership.
Of course, it doesn't stop with hiring. No matter who you are, you'll also be supported with ground-breaking learning opportunities, including signature programmes targeted at under-represented groups to unleash your full potential, give you an equal chance of success, and enhance your career through more opportunities.
Focus on expanding the Graduate Development Program and Intern Program in order to recruit from a more diverse talent pool
Increase the proportion of female and ethnic minorities within our Early Careers talent pool.

Continue to promote our signature programs to develop skills and confidence, including our Leadership and Career programs, along with our Women's Development Program, aimed at developing the skills of diverse employees.
Educate and engage employees around the theme of Allyship.
Support and grow our Employee Resource Groups (ERGs).
Focus on mental health, well-being and inclusion in ED&I communications, events and initiatives.
Continue to support a

hybrid work environment and maintain flexibility in working arrangements.
More than just commercial imperatives, these are our responsibilities as a business committed to leading the change we want to see in the US. We know that it won't be easy. There's no two ways about it. But they're the first steps in our journey to become an even more diverse and inclusive business, and we're committed to making progress. Why? Because, simply put, it's the right thing to do.

Find out more about how the United States' engineering sector can promote sustainable and inclusive growth or search our jobs in the US here.
Our Scholarship Program for Minorities in STEM
Over the past 10 years, we have awarded over 130 scholarships through our Foundation Scholarship for Minorities in STEM. The scholarship is offered to Junior and Senior-level minority students majoring in Science, Technology, Engineering, or Math (STEM) programs.

The purpose of the scholarship is to help support students focusing on STEM programs pursue higher education, and to develop a relationship with students for future employment opportunities within us. We are pleased with the fact that we have helped many students achieve their educational goals, and we look forward to continuing to offer this assistance to many more students in the future.
Rosa Parks
Diversity Leadership award
We are proud to share that we have received the Rosa Parks Diversity Leadership from the Women's Transportation Seminar (WTS) Heart of Texas Chapter. The Rosa Parks Diversity Leadership Award honors an individual or organization that has made significant contributions in promoting diversity and cultural awarenesss within their organization, the transportation industry, or in a project or activity that supports the goals and mission of WTS.
We were selected based on our global and regional Equality, Diversity & Inclusion (ED&I) framework and programs as well as our active Employee Resource Groups (ERGs), including our groups supporting emerging professionals, LGBTQ+, Hispanic employees, Black and African American employees, women, and neurodiverse employees.
Representation
An overview of female representation across our organization in the US in 2021 and 2022:
Image Caption: When we unite, we all feel included, and by combining our differences, we truly make a difference.
Different makes a difference
IT'S YOUR BUSINESS TO HELP
MAKE US BETTER
Our journey is ongoing, and progress doesn't just come from a program or a leader – we all need to be part of the difference. So we encourage everyone to get involved and make their voices heard. This is most evident in our self-generated Employee Resource Groups – representing groups from women to LGBTQ+, Hispanic employees, Black and African American to neurodiverse employees. Every voice matters. And only by hearing them all will we create a culture that fosters true inclusivity and equality.
Black and African American (STAND)

Emerging Professionals Network (EPN)

Equilibrium (LGBTQ+)

Hispanic Organization Locating Amigos (HOLA)

Neurodiversity

Women Inspiring Leadership (WIL)