disability

confident in uk
At Atkins we firmly believe there should be no barriers to talent succeeding and we're proud of our work to demonstrate diversity and inclusion in the workplace.
Whether you are looking to join us or are an existing member of staff, we offer a safe and supportive environment to help you achieve your potential.
As part of our commitment to this, we offer a guaranteed interview for any person who identifies with any of the following and meets the minimum criteria of the role:
Disability

Neuro Diversity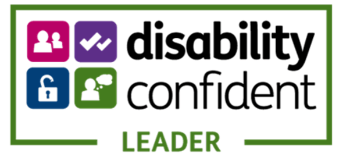 Atkins is a Disability Confident Leader

Find out more about the
definition of Disability under the Equality Act 2010
.
Please get in touch with our recruitment team to discuss your requirements on the following;
Graduates: graduates@atkinsglobal.com
Placements: placements@atkinsglobal.com
Apprentices: apprenticeships@atkinsglobal.com
Recruiting and

retaining best talent
As an inclusive employer, we are devoted to supporting our people and potential employees who are or may become disabled or may need a reasonable adjustment to address a challenge or difficulty at work.
If you feel that you need support or require an adjustment whether this is at any point during the recruitment process, or upon joining us, temporary or permanently, we encourage you to inform us in confidence so that we can support you in the best way possible.

We want you to perform your best at every stage of the employee lifecycle.
During the recruitment process, we will not ask questions about your health or disability, any questions we do ask during the selection process will only relate to the impact during recruitment for the purposes of making adjustments. We will ask each candidate/employee that requests adjustments what works best for them so that you can understand how to support you effectively
Example of adjustments during the recruitment process

- Arranging for an interview to be held on the ground floor
- Giving more time for someone to complete any written or reading tests that are part of the interview process
- Allowing a person the opportunity to complete any tests orally
- Offering flexibility with interview and assessment times with regard to having time to eat food and test and/or providing a private place to inject for diabetic candidates

Examples of adjustments for employees

Change to the workplace/physical features:
- An employee with mobility issues has been struggling to get to the office so a provision is made for an accessible car parking space near the office entrance.

Change to the way things are done:
- An employee with a condition that causes drowsiness and lack of energy in the mornings. So their manager agrees for the employee to start their working hours later when this happens.

Provision of an aid eg. specific piece of equipment/software:
- An employee has specific software installed on their computer that allows for voice dictation and listen back functions to help them write reports and read their work for them.
Please get in touch with our recruitment team on the following;
Graduates: graduates@atkinsglobal.com
Placements: placements@atkinsglobal.com
Apprentices: apprenticeships@atkinsglobal.com