STEM at Atkins
We have many people at Atkins who volunteer their time to help thousands of young people learn more about STEM careers. In the UK some of these people have gone on to train as STEM ambassadors. We invite STEM Learning into our offices to run STEM induction sessions to make it as easy as possible to become a STEM ambassador.
We also invite internal and external experts to present at our lunchtime webinar sessions, and occasionally run more in depth training sessions on-site. Our STEM ambassadors attend events like classroom talks, careers fairs, workshops, as well as taking part in mentoring programmes. The most important thing is that these events are as interactive and fun as possible. You might have seen our Lego flood challenge, for example.
WHY IS STEM

IMPORTANT TO US
There is a shortage of professionals in our industry, and it is vital that we get more young people interested now, to protect the future of our industry. We really love our jobs, and we are really passionate about passing on our enthusiasm to young people, and encouraging more people into our industry.

After all, the work that we do can really make the world a better place, and affect people's lives, and that leads to a really rewarding career. See below what our offices have been doing.
UK & Europe

Across the UK & Europe we are involved in a number of activities and initiatives:

YES programme

YES Programme is an after-school STEM enrichment programme for year 8 and 9 students who are enthusiastic about maths and science. It takes the same group of students through a whole year of hands-on STEM activities from different STEM careers to show them the infinite possibilities a career in STEM can bring. Students participate in 8 sessions over the course of an academic year with each session comprising of a hands-on activity coupled with a little bit of theory to really show the students what we as STEM professionals do for a living every day. Many students from the program find they really enjoy the work and want to be engineers in the future often pursuing work experience with Atkins because of their experience with the programme.

Pathways to Engineering

Pathways to Engineering provides engineering work experience, training and support to young people to help them jumpstart a career in engineering. All programme participants are given the opportunity of an apprenticeship with Atkins on successfully completing the programme. The launch of the programme in 2016 followed a successful pilot which saw 20 young people complete internships with Atkins, with eight now in full time employment with the company. The programme has its roots in Atkins' London 2012 legacy promise, and is part of Citizen UK's 'Good Jobs' campaign which aims to help 8,000 talented young people from diverse backgrounds access a good job opportunity by 2020.



Middle East

Since 2013, our Energy business in the Middle East has run a summer intern programme with students from each year from Khalifa University.

More recently, the interns have been scholarship students, who are sponsored by our client ENEC. The program is an opportunity for the scholarship students to put what they have learned into practice, and develop personal, business and technical skills. The group of students are split between ENEC Barakah site, Atkins, and Federal Authority for Nuclear Regulation (FANR), and the programme features mandatory HSE training, nuclear safety culture, operation readiness, ENEC regulatory compliance, human performance, functions and responsibilities of the stakeholders involved, quality assurance, security, organisational team work, and program management. ENEC has arrangements with key stakeholders and partners to train ENEC scholarship students in a variety of fields in nuclear, before starting their tenure at ENEC.

"For Atkins, the programme is a win all round," says head of strategy and development Dave Haboubi. "They get to experience their first work experience with us, understand how to deliver work in a professional environment, and they are set up brilliantly to start their career. At the same time, we are able to foster a relationship with an individual who will become our client a few years down the road."



North America

In 2006, the Atkins Foundation was established to give back to the communities in which we live and work. The foundation primarily supports community initiatives focused on education and response to natural disasters. Special consideration is given to programme that promote Science, Technology, Engineering, and Mathematics (STEM).

The foundation also supports our own Atkins Minority Scholarship programme, which provides financial aid to minority students who are majoring in engineering programs at universities across the United States. Our foundation Board meets each quarter to review Community Funding Requests from employees. The board is comprised of 7 members, 4 women and 3 men from all different parts of the country.

To date, the Atkins Foundation has awarded close to $2.5 million dollars.
Find out how you can join over 500 Atkins colleagues around the world to inspire the next generation.

The world needs engineers, designers, and scientists to ensure the future sustainability of its infrastructure. Yet we face a time when the supply of these skills is falling. Investing in and inspiring the next generation is hugely important when addressing this problem.

We have a responsibility to help the next generation realise the rewarding opportunities that a STEM career can offer. As a STEM volunteer you can motivate young people to enjoy, understand and pursue a STEM career. And there are benefits for you too. Gain experience public speaking and teaching, work as part of a team; join this growing community of STEM professionals. It's a vital volunteer role and we hope that by raising awareness, we can entice more people to join our STEM network.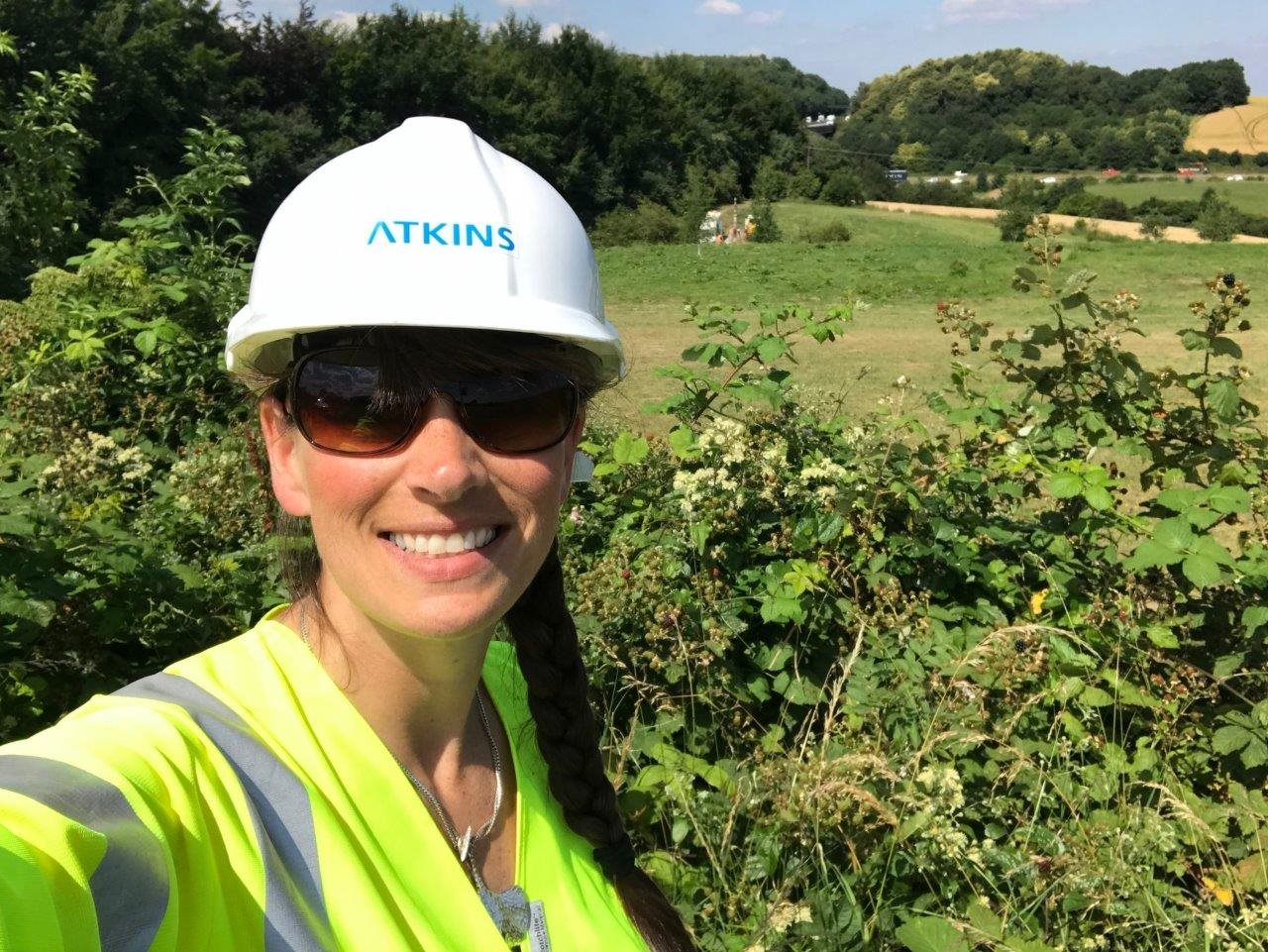 A STEM

story
Tracey Radford, practice manager, Infrastructure, and STEM ambassador shares her story:

"My activities used to be conducted on an ad-hoc basis reaching out to schools I knew through contacts I had. After a while though I decided to no longer go it alone and instead to become an official STEM ambassador. Once signed up I started to receive alerts on the numerous activities I could get involved in, from in-class practical demonstrations, afterschool clubs, career fairs, competitions, mock interviews – the list goes on. The role offered me the chance to engage with schools and children outside of my direct reach, which was truly rewarding. I became exposed to some of the poorest schools with disengaged pupils and teachers crying out for support, particularly in the STEM subjects. I also gained a huge support network and connected with fellow ambassadors who could share their experiences and ideas with me."