Rose first became interested in engineering and architecture when she was about 16. She organised a two-week work experience placement at Atkins within their landscape and heritage department. That was her first time working in a company, and Rose just loved the ethos.

She found the people so friendly, and the range of projects they were working on, blew her mind. At the time, Atkins were working on the Olympics and multiple projects in the Middle East.

She was able to sit in on design meetings for these projects and watch how projects begin with conceptual ideas, which eventually form into full detailed design, right the way through to construction. Rose realised that it was something she wanted to be part of. Work experience had given her the ability to see the types of work she could do and how exciting that would be.

Rose has become an advocate for work experience. As a STEM ambassador, she regularly goes into schools to talk to young people about engineering. When she starts to explain what she actually does, many young people, who might not have known what Civil Engineering involves, suddenly become very interested.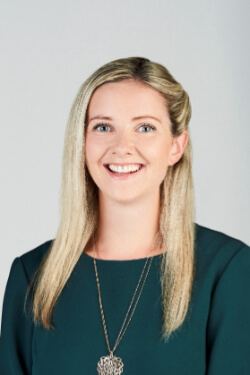 Taking it to placement level
Her experience with Atkins led Rose to organise an industrial placement year with them after her second year of university. She got to work on Hinkley Point C, which she says was a fantastic experience. It gave her a real appreciation of the complexities involved in running such a large-scale project and how good Atkins are at managing the quality and delivery of their work. It was also the first time she was working full-time, nine to five and getting paid. The whole experience taught Rose a lot about about the world of work, helping to prepare her for coming back as a graduate. She says, "I knew the people, and they knew me. It just made my transition into graduate life at Atkins fluid and straightforward. It makes a difference if you've been in a company before."
Becoming a graduate with Atkins
After university, Rose went travelling across South East Asia for three months. When she got back in 2017, she joined Atkins as a graduate in the Civil Engineering team. From day one, Rose had a line manager who was very supportive and proactive in getting her the experience she needed. In an organisation as large as Atkins, there are a lot of opportunities, different types of roles and responsibilities. So it's important to tailor your function to what you're interested in. Rose's line manager helped her do that.

"When you're starting out as a young professional, you don't necessarily know where your interests are going to lie. You might have specialised in one thing at university, but you don't really know where your career might lead and there's so much to learn. Atkins definitely have that focus on tailoring your experience to get the best out of you, to help you develop and grow in the way you want. There's so much variety within the company that if you want to try something new, there are so many exceptional people you can reach out to develop in that area," says Rose.

Senior engineers and managers across different departments and disciplines have always been really encouraging and helped Rose to learn. If she ever has any problems, she knows she can go to anyone and they would either teach her or mentor her. There's definitely a culture at Atkins where you can ask anyone, any question. Rose has never been scared to just pick up the phone and say, "I need some help with this." Even if someone doesn't know the answer, they'll put you in contact with someone who can help.

Atkins also has a huge graduate community and a graduate forum that encourages people to get together socially and build their networks. You could join a yoga class at lunchtime or one of the sports clubs. After-work drinks and networking events are encouraged too. They give you the chance to meet people from different parts of the business, which is especially useful when you're just starting out as a graduate after university. Atkins is a diverse business. At one of these events, you might find yourself sitting next to someone, who you don't know much about. Having the opportunity to mix and talk with them is really important, and you learn a lot about people at Atkins' social events.
Current graduate role
In her current role, Rose spent two years on a project as a civil engineer doing design work. It mostly involved project management, organising the design team and deliverables on large multidisciplinary projects. For the first year, Rose shadowed a project manager and got to learn a lot about the commercial side of the work, like project budgeting and resourcing. The rest of her time was spent managing the civil design team.

Aquatar Waterpark

Rose is very proud to have worked on the Aquatar Waterpark project. She considers herself fortunate to see it go from concept design through to schematics and then detailed design. The construction is just starting on site now in the Middle East, and it's set to be an iconic landmark.

From an engineering point of view, Rose found it challenging. It's an entire waterpark built on a man-made island, with an 80m tall steel tower built out in the sea. That's also what has made it so exciting for her to be involved in. It's the kind of project Rose never imagined she would ever work on. The Aquatar Waterpark project introduced Rose to Atkins' team at the Global Design Centre (GDC) in India. The GDC focusses on digital and design transformation, and the park's civil design saw collaboration between the India and UK teams. Rose was responsible for managing the coordination and delivery of the work between the two offices, ensuring we delivered over 30 civil assets on time, to budget and of top quality.

As part of the project, Rose was asked to go to India for two weeks with a team of 25 people to help the project meet its deadline. She jumped at the opportunity. Rose received so much support leading up to her departure, and while in India. Her office made sure that everything was ready for her, that she'd be safe during the entire trip and checked in on her regularly.

The team in India welcomed her enthusiastically with their positive team ethos. Rose was moved by the pride they took in their work. The team even took her into New Delhi for a day, introducing her to local delicacies, taking her shopping for ethnic clothing and sightseeing. Most recently, Rose was offered a secondment with Atkins' joint-venture partner, McAlpine. Her role is working as a site engineer for the contractor for nine months. As she's working towards her Chartership, she needed to get some experience on a construction site, so this was a great opportunity. Rose did about three months before the COVID-19 pandemic hit, so she's back at Atkins and working from home. She's hoping to be back on site soon, so she can finish off her secondment.
Winning graduate of the year
Last year, a colleague suggested Rose apply for Graduate of the Year as part of Atkins' Young Professionals Awards. She wasn't sure if she should go for it, but everyone around her encouraged her to enter. Rose also had to find a sponsor for the application. The project manager on her project supported her by taking the time to create a video to submit as part of Rose's application.

It was during Rose's time in India that she heard she'd been shortlisted for the Infrastructure division. As she was abroad, she had to have a video interview with five senior members of staff. Back in the UK, everyone at the organisation was looking forward to the big Atkins Recognition Awards Ceremony in Birmingham – a night dedicated to recognising people and teams across the business.

The night was a hugely exciting black-tie event, with photographers, cameras, champagne, and it was all themed around movies. Winners weren't announced until the evening's ceremony, so there was a lot of suspense. When Rose was called up for her category, she hadn't expected it at all.

"Everyone is really encouraging here. You might think you're not good enough for a role or to apply for something, but you'll always find people who can give you advice and push you to do things, and it really boosts your confidence." She says.
Life outside of Atkins
Rose has always been a sociable person who enjoys spending time with lots of different types of people. So she's often organising team-building and socials. She believes these events are great chances for people to get to know each other and network in a non-work environment. Her favourite was when the whole team went to Flight Club in London and enjoyed social darts. She also has helped organise socials for her project and has put together the staff Christmas party for the last few years, which people get a lot out of.

Most engineers are very creative people, and Rose likes channelling and developing her creative design skills outside of work. She loves crafting and making things. It could be baking a "rocket landing on the moon" cake to renovating her house or building a vegetable planter for her garden. Regardless of what the project is, Rose enjoys coming up with concept design and ideas, researching, thinking about materials, setting goals and coming up with a plan. It's that spark for wanting to come up with new ideas and find innovative solutions that she then takes back to work. Rose can even use some examples of her projects outside of work, showing management or leadership skills, as evidence towards her Chartership.
Hear from Our

Young Professionals

A reputation for doing what's right