No matter where you are, your opportunities with us are endless. We help solve problems behind today's most pressing global challenges, from population growth to increasing transportation needs and climate change. Merging digital technology, ingenuity and knowledge, you'll join leading professionals who elevate communities and drive a safer, better tomorrow.
Progress your career

your way
Join agile, collaborative teams driven by possibilities. At every career stage, you'll enjoy support and training structured to develop what you need to succeed. Our career programs put you in the driving seat, so what you achieve with us depends on your interests. With such a huge variety of projects and opportunities, your career route with AtkinsRéalis can be as broad and varied as your vision.
Your difference makes

a difference
We genuinely care for our people and are committed to creating an inclusive working environment where you can thrive and build a future you want to be a part of. Everyone, from the senior leadership to our young professionals, puts ED&I at the heart of everything we do. We collaborate, celebrate our differences and are transparent about progress. These values flow beyond our workplace. You'll be able to engineer a better world through more inclusive, accessible and sustainable design.

Thrive

With Us
When you join us, your wellbeing, health and safety become our top priority. Our vibrant Employee Resource Groups have been central to creating an award-winning wellbeing strategy. Our support and policies include everything from mental health first aiders to our flexible working culture, our wellbeing hub to inclusive welfare rooms and fitness funding. Our team members share their experiences in their own words:
Valued and

Rewarded
You'll enjoy a Total Reward package to help you get the most out of life in and around work, tailored to suit your changing career and lifestyle needs. Fantastic benefits include health and wellbeing, financial fitness, insurance, discounts, leadership training, professional accreditations, and planning for any career stage.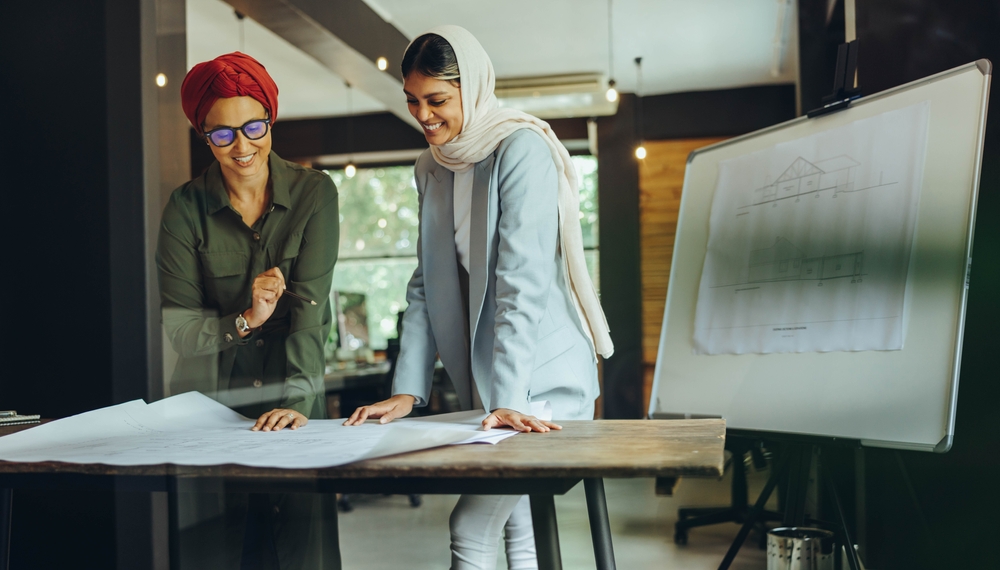 Engineering the future

with digital
From design and engineering to project management, digital is fundamental to our way of working. Our experts combine people, data and technology to transform outcomes, creating better lives for people everywhere. We provide clear digital career paths, opportunities and training so you can keep growing in your skills, knowledge and role. Here are some of our employees' achievements.
Engineer

Net Zero
No matter which team you join, with us, you'll make a positive, tangible impact on the future. For example, we use a data-driven system called DecarbonomicsTM. It removes carbon from our clients' vast global infrastructure portfolios and transport fleets while helping future-proof their decision-making.
Champion

Lasting Change
We build sustainability into everything we do. You'll collaborate with colleagues as talented as you, leading environmental trends and aspiring to leave the world in a better place than when we arrived.