WELCOME TO EGYPT




Make a difference that matters
AtkinsRéalis is one of the world's leading professional services and project management organisations since 1911 with over 30,000 employees worldwide. We create sustainable solutions that connect people, data and technology to design, deliver and operate the most complex projects across the world. We are committed to having a diverse, flexible, and inclusive team that drives and shapes our business.
We have a global network of experienced experts who have contributed to some of the most unique and challenging projects. We help clients understand and make decisions confidently in complex situations. We have created an inclusive, diverse and energised work environment and share an open culture founded on our values: Safety, Integrity, Innovation, and Collaboration.
At AtkinsRéalis , we're not just embracing change – we're driving it. Find out more and apply today.
SHAPE THE WORLD

FROM egypt
Work with us in Egypt and you can impact the world more than you ever imagined. Our Global technology Centre (GTC) in Cairo, Egypt complements our other GTC's in India (Mumbai, Bangalore and Gurugram) to provide AtkinsRéalis 's worldwide offices with remote design and support. They are dynamic environments, where you'll work on end-to-end projects for our AtkinsRéalis brands. Daily international exposure means endless opportunities to hone and acquire skills. You'll also experience mentorship from colleagues who are global leaders in their fields.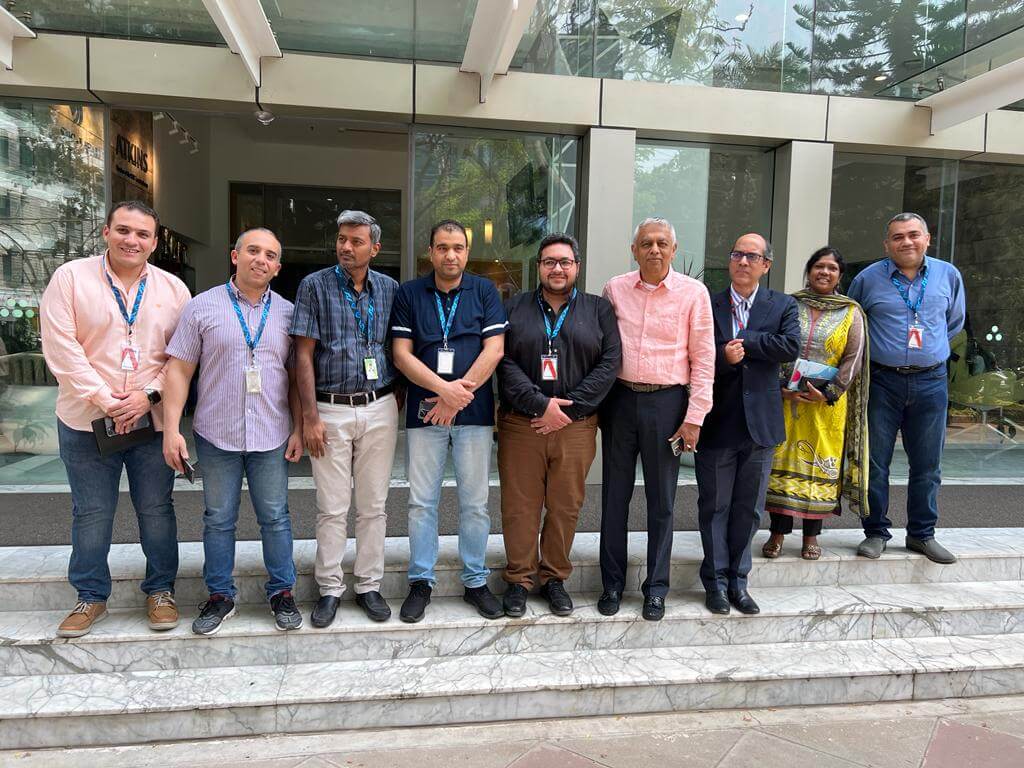 WHY BE A PART

OF OUR GTC IN CAIRO?
With its rich culture and ancient history, Egypt has grown to become a popular working destination for professionals. Many skilled people relocate to Egypt in search of quality employment. Cairo is the largest city in this country where highly professional population live and work.

One of the most popular countries to visit on the continent, Egypt lies in the North East edge of Africa, bordered by the Mediterranean and Red Seas. Home to incredible tourist attractions such as the Valley of the Kings, the Great Sphinx, and the Pyramids at Giza, It is famous for its ancient monuments and age-old archaeological sites. Although focus of most tourist visits remains the great monuments along the Nile, varieties of other attractions include snorkeling and diving along the Red Sea coast. If you are a desert-lover, camel trips into the mountains of Sinai, tours to remote oases or visits to the Coptic monasteries of the Eastern Desert would definitely be your call!

All the basics of living are quite affordable as compared to other destinations. Hence, entertainment, adventure and other excitements of life become budget-friendly.
CAMPBELL GRAY


CEO - MIDDLE EAST & AFRICA
"We have been an integral part of the Middle East's transformation for more than 50 years, acting as trusted advisors and delivering some of the most iconic infrastructure projects that have helped communities and shaped the landscape."
WHY JOIN US?

SHAPE FUTURE WITH US
Lean on us

You'll be in great company

Find your voice

Be yourself and be flexible

Build a better tommorow

Put our planet first

Focus on leadership
Weaving ED&I
We're not all the same, and that's our greatest strength. Different views and opinions enhance our ability to provide value-added services for our clients. That's why we believe different, makes a difference. With us, you'll be surrounded by a multicultural workforce driven by pride in their work and a genuine interest in supporting you to succeed in your career. Together, we can deliver projects which have a positive, sustainable impact on the world.
Engineering Net Zero
Engineering Net Zero is not just about working to minimise our impact on the planet and the climate. it's about leaving our world in a better state than we found it. Not to maintain the status quo - to Improve it! AtkinsRéalis is at the forefront of this mission, leading engineering and industry in achieving Net Zero Carbon as rapidly as possible, by helping our clients manage climate risk and build climate resilience.