who we

are
As an international leading supplier of geotechnical consultancy services, Atkins offers a comprehensive service in Ground Engineering and Tunnelling (GE&T). We are part of a global practice of over 500 geotechnical professionals with more than 300 staff based in the UK. Our geotechnical reputation is built on the skills, excellence and commitment of our people in all aspects of geotechnical engineering.

We are looking to increase our team to meet the growing demands from our clients, especially in the infrastructure sector (rail, highways & water) and the energy sector which includes carbon capture & storage, renewable energy (wind, current and hydro-power), low carbon engineering and nuclear power. We are looking for staff with the drive and enthusiasm to embrace the future. We have the depth of knowledge and breadth of expertise to help you build a bright career in this exciting and rapidly evolving sector.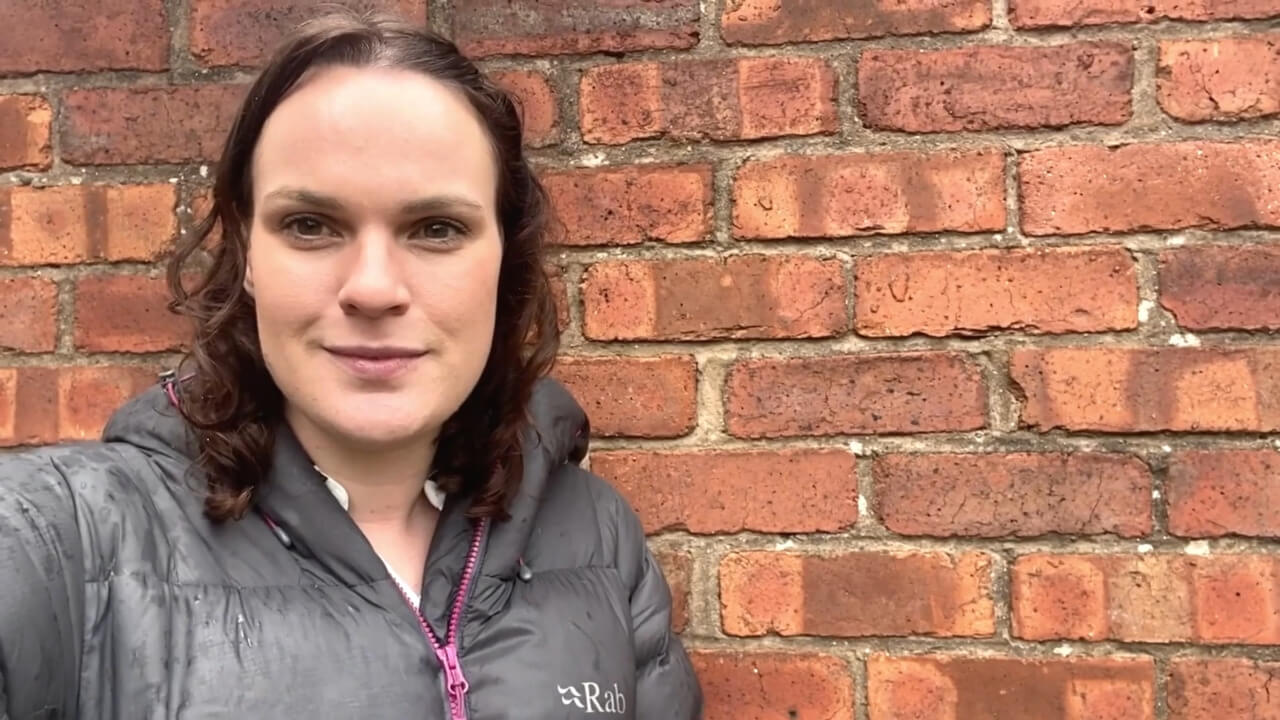 Meet

Charity
Charity joined Atkins as a graduate and has enjoyed developing her career and her passions. In this short film, she shares her day at home, in the office and on-site. "I went into a career in engineering because I really enjoy solving problems and also want to make a difference to society".
Delivering ground engineering right first time has a major impact on the sustainability, affordability and efficiency of global Infrastructure. Our staff have a reputation for innovation and adding value for our clients in different ways, for example, by transforming the efficiency of offshore wind foundations and prolonging the life of railway and highway earthworks. Our sustainability focus enables our clients to achieve 'more for less' and makes an important contribution to the decarbonisation of Infrastructure. Our world class Ground Engineering and Tunnelling team has a diverse range of skills and combined with our digital capability, we help our clients achieve beyond their project aspirations and in the process, we offer unrivalled career opportunities to help you become the professional you want to be.
title for screen reader
Rail

As one of the industry leaders, our Railway Geotechnics discipline is engaged at all project lifecycle stages including site inspection, ground investigation, detailed design and construction support
Our clients require value engineered solutions and an important part of our work is developing automation through the use of digital tools
We are a recognised framework partner and work closely with a number of Contractors providing buildable solutions to extend the life of railway assets
We are lead designer on East West Rail Phase 2, which re-introduces passenger services between Oxford and Cambridge and covers over 70km of earthworks and the Engineering Delivery Partner on Phase 1 of HS2
Network Rail are a key client and we are actively involved with many projects across their 5 UK regions

Highways

Low Carbon

Water

Cities & Development

Aviation

Natural Resources

Nuclear and Defence
Just a sample of the great work our team deliver on such a range of projects. At Atkins we have the opportunity to make an impact on meaningful projects every day.
Our technical

disciplines
Engineering Geology

Ground Investigation & Characterisation

Engineering Geomorphology, Geohazards and Ground Modelling

Geotechnical Data Management

Digital

Ground Engineering
Geotechnical Engineering
Foundations and Earth Retaining Structures
Seismic Geotechnics
Ground Engineering Numerical Analysis
Offshore Geotechnics
Ground Movement and Asset Protection
Dispute Resolution and Due Diligence
Transportation and Linear Assets
Earthworks and Natural Slopes
Rail Geotechnics
Highway Geotechnics
Tunnel Ventilation and Fire Life Safety
Tunnel and Shafts
Rock Engineering
Rock Engineering
Sprayed Concrete Lining and Rock Tunnelling
Underground Energy Storage
title for screen reader
Sanduni Walpola - Geotechnical Engineer
Craig Parry - Senior
Engineering Geologist
Tom Bailey - Assistant
Tunnel Engineer
A summer internship with the Geotechnical Team in Atkins opened the doors for me to pursue a career in Geotechnical Engineering. My background was in Civil and Structural, so I wasn't 100% sure what it was going to be like when I joined as a Graduate, five years ago. At first it was almost like re-training my way of thinking - not to look for exact numbers and understanding that geotechnics often deals with natural materials in soils and rocks, with larger uncertainties. Over the years, I have found that's the most intriguing aspect of Ground Engineering.

One of the things I enjoy the most about my job is the opportunity it offers to be involved in varied and challenging work across many sectors ranging from rail, highway, nuclear, buildings, bridges, dams, wastewater, ports and maritime. l've provided design support to the geotechnical elements of Beckton STW, the largest sewage treatment plant in Europe; and undertaken a post-dredge assessment of the Camber Dock, Portsmouth for the America's Cup.

The work varies from project to project. I've supported the seismic team in nuclear new build projects, which involved working in more complex numerical modelling using finite difference software and programming automation tools such as Python to assess the soil structure interactions. Whereas working on an expert witness job exposed me to a legal claim against the contractor in relation to cracking and step changes in level across movement joints in the floor slab.

I am currently part of the Earthworks Team for Sizewell C Enabling Works, which aims to prepare the main development site for the efficient execution of the main Civils and Marine Works construction. The earthworks involve the excavation, transport, storage and placement of approximately 9M m3 of site won material and 2M m3 of imported material. I am supporting the earthworks strategy and co-ordination package on the cut and fill balance calculation for the site. Teamwork is at the heart of all the projects I have worked on with Atkins so far; everyone is striving to deliver excellent work.
As an engineering geologist within Atkins I get to work on some exciting projects that are worth getting out of bed for. They range from small slope stability assessments for residential property through to £3BILLION megaprojects such as the A9 Dualling for Transport Scotland. Since joining Atkins in 2015 I have had the opportunity to work on a range of technical challenges but have always been drawn to geohazards and the assessment of natural slopes.

I am part of the team working on the A83 Access to Argyll and Bute project, helping to develop a medium and long term solution to provide resilience against natural hazards for the people of Argyll and Bute. On large, fast paced, projects like this I get to work with topic experts from a range of disciplines that I learn a lot from.

One of the things I love most about my job is the fact I still get to do site work. We learn so much from putting boots on the ground (and sometimes drones in the sky) to help develop our understanding of the ground conditions and how the impact our projects. One of the benefits of being up in Scotland is that a lot of our site work just happens to be in some pretty special scenery! Even when my work is desk based geologists are always having to use their imagination to picture what is going on in 3D, just in their head instead.

Ground Engineering & Tunnelling offers great support to those with new ideas and encourage innovation and personal development. Over the last few years I have been supported in building an aerial survey and remote sensing team within Ground Engineering & Tunnelling. I now get to lead a team of 14 engineers that bring value to our business and push our industry forward using new technology and non-traditional methods for assessing our sites.
A day in the life as part of the Atkins Tunnelling team can vary drastically depending on the projects you're working. One day you can be in the office undertaking detailed design for some of Europe's largest infrastructure projects, the next you can be deep underground inspecting existing tunnels or supervising construction works.

As part of the design team on the Thames Tideway project, I often experience both ends of the spectrum and everything in between. My responsibilities include leading sections of the detailed design of many underground structures involving undertaking calculations, producing design reports, liaising with the Client and supporting site teams. Conversely, before joining the Tideway project, I was inspecting existing tunnels in London and Surrey that could not have been more different. This included two nights spent in a reinforced concrete segmental tunnel formed using a tunnel boring machine vs an afternoon in hand dug sandstone 'caves' dating as far back as the 17th century.

The Tunnelling team is an experienced and supportive group dedicated to collaboration and innovation. Being able to work on large scale national and internal projects or smaller opportunities working directly with clients and end users, you'll get a balanced and diverse experience. Outside of work, the team are extremely friendly and enjoy varied socials regularly.
Andrew Benson
GE&T Practice Director
Tracey Radford
GE&T Practice Manager, London and South East
Ady Koe
GE&T Practice Manager, Midlands, South West and Wales
Susan Pollard
GE&T Practice Manager, North, Scotland and Northern Ireland