Creating an environment where employees can thrive, flourish and achieve their full potential.
When you join AtkinsRéalis we'll support you as well as your priorities. We are committed to creating an enviroment where employees can thrive, flourish and achieve their full potential. Our holistic approach to employee wellbeing revolves around a comprehensive framework comprising five essential pillars:
screen reader title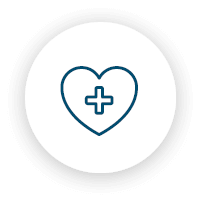 Physical
Maintaining healthy lifestyle behaviors and habits, free from or resilient to illness and disease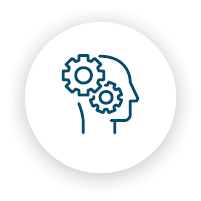 Emotional
Navigating both positive and negative emotions, thoughts and feelings experienced throughout one's life

Workplace
This is where our organizational culture resides, is rooted and takes accountability
screen reader title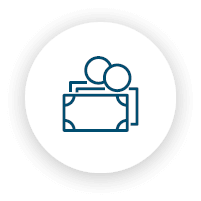 Financial
Comfortably meeting you current financial commitments while also having financial resilience to continue doing so in the future.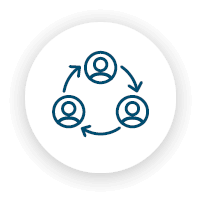 Social & Community
Interacting positively with others and building meaningful and healthy relationships
Accountability for employee wellbeing lies with the organisation, with leaders and teams, and with individuals. With this framework as our guiding principle, and as part of our core value of Safety, we strive to foster a culture that supports and uplifts our people.
Our people make a difference
Our people are committed to driving our wellbeing strategy and creating a culture of care. By actively supporting one another, we're making AtkinsRéalis a place where no one has to go at it alone. Employees have self-started different support groups. These include, Wellbeing Champions, Mental Health First Aiders, Financial Wellbeing, Equality, Diversity & Inclusion, LGBTQ+, Neurodiversity, Enable (our disability and health conditions network), Embrace (our network for ethnic minority employees and allies) Menopause in the Workplace, Mindfulness, ParentNet, and Women's Development. Together with our Wellbeing Council, these communities support a calendar of events throughout the year to raise awareness of a range of wellbeing topics.
Prevention is better than cure
We take a proactive and preventative approach to address workplace stressors. We understand that identifying and mitigating potential stressors before they become significant issues is crucial for creating a supportive work environment. We are committed to assessing key areas of work, including job demands, job role and workplace change, to identify potential sources of stress. Through open communication channels, we encourage our employees to provide feedback and voice their concerns. This feedback is invaluable as it helps us to identify areas for improvement and implement necessary changes. By taking a proactive stance, we can address workplace stressors promptly and ensure a healthier and more balanced work environment for all our employees.
The Wellbeing Hub
Our Wellbeing Hub is a central point of reference for all things wellbeing related. The site brings together all our wellbeing resources, guidance and support tools based on the five pillars of wellbeing that we know are important to our people.
Flexible working
Finding the right work/life balance is everybody's dream, and that resonates with us. We believe that part of being an employer of choice is respecting what you do outside of work. That's why at AtkinsRéalis in the UK, we champion flexible and remote working policies that help you get the most out of life.
Our Wellbeing App - Happify
How our colleagues feel matters to us and that is why we offer Happify to everyone here at AtkinsRéalis. Happify is a personal growth app that gives a wide variety of tracks, articles, meditations and games to enrich your internal and external life experiences. It has tools and resources to help you live a happier and fully life.
24/7 Support
We have our Employee Assistance Programme, provided by ComPsych across the business. This free, confidential service allows you to access guidance and support when you need it. It's available 24 hours a day, 365 days a year by phone or online. It helps prevent small problems from becoming bigger ones and enables you to control the negative effects of challenging situations.
Inclusive workspaces
Across the UK and Europe, we're enhancing our current and new locations by making them more inclusive. In the UK we have introduced welfare rooms equipped with sofas and washing facilities for hands and feet. These nourishing spaces can be used for breastfeeding, prayer, meditation and contemplation.

Encouragement on the ground
We believe we all have a responsibility to support the wellbeing of ourselves and of our colleagues. That's why we're committed to developing the knowledge, skills and confidence of every employee to engage in wellbeing conversations. Through role modelling and story telling we aim to normalise wellbeing conversations, creating a culture of psychological safety and trust.
We are committed to the wellbeing of our employees. Our holistic framework enables us to create an environment where employees can thrive, flourish and achieve their full potential. By prioritising physical, emotional, social and community, financial, and workplace wellbeing, we empower our employees to lead fulfilling lives both inside and outside of work. We firmly believe that when our team members are thriving, our organisation succeeds. Join us in embracing a culture that fosters wellbeing and supports personal and professional growth.
title for screen reader
Keeping our busy people active

Looking after your physical health and wellbeing is something we see as an important part of what we offer. Our vision is to make staying fit and healthy easy and enjoyable, at home or at work.

Sports and social clubs

Cycle to work

GymFlex

Moving Together Challenge
400,000km
cumulated in our global 2023 Moving Together Challenge
60+
events on our wellbeing calendar, with monthly webinars, awareness events, office "Feel Good Days" and mindfulness sessions
90%
of staff feel that their immediate manager supports their wellbeing and mental health
50,000+
visits on our wellbeing hub intranet site
95%
of staff feel safe to report safety concerns or raise issues and questions
94%
of staff feel that their colleagues are supportive when they struggle with something